UPDATE: AUGUST 11, 2022
SURVEY REQUEST, HEADSHOTS HAVE BEEN UPLOADED 
In an effort to improve reunion events going forward, the 50-year reunion committee would sincerely like to hear your thoughts about the recent gathering.  We would appreciate hearing from you whether or not you attended. To that end, please complete the committee's two-minute, anonymous, post event survey that will close at midnight, Friday, August 26th.  Click here to complete the seven (7) question survey.
Headshots for both Friday and Saturday night have now been uploaded to the photo albums on this site.  Use the links on the "News Plus - Photo Albums" page to access.  We are still in need of cellphone snaps that attendees may have taken at all events.  The albums page has instructions on how to submit.
Update: August 9, 2022
THIS WEBSITE IS IN TRANSITION
Please bear with us as we transition from event promotion to long term maintenance and positioning to support the class over the next five years.
Changes made since the conclusion of the reunion:
The last of the regrets from the 50-year reunion have been posted.  Go here.
Class Notes and Regrets have been separated, with Class Notes getting a new home under News Plus.  East's foreign exchange student Judy Stephen Spence wrote a very thoughtful and touching note to the class.  It can be found on the Class Notes page along with a couple of nice pictures.
At least two other reunion committees are looking for ideas from this website, so "The Event" and subpages will be left up until just after the Labor Day holiday so those groups can continue to review.
In response to several requests, the Tribute to our deceased classmates from the Saturday night's Awesome Social and Dinner has been uploaded to the In Memoriam section.
There are already several discussions taking place about Birds of a Feather type activities taking place in-between organized reunions.  Shocking, but the golfers are already scheming.  Stay tuned - if BOFs develop, they will get posted here.
Reunion picture "buckets" have been put in place and the pictures we have received to date have been uploaded.  A big thanks to all those who have submitted photos!  If you are willing to share pics you took during the reunion, please send direct to communications@whs72.org.  The Facebook upload process causes the quality of any photo posted to that site to become seriously degraded during the Facebook upload process.  Thus, the request to attach your pics to an email and send this way rather than us trying to salvage from Facebook.
Headshots have been a struggle.  Hang loose.  We are getting there.  They will be posted soon.
The oldest film known to still exist which was shot in Wisconsin has been posted to "All About".  It was filmed in Wausau in 1914.
Find also in "All About" the 1967 and 1968 Horace Mann Concert Band albums.  If you listen to Georgy Girl, anticipate having it permanently burned into your brain BIOS so that it plays in a continous loop with 1-800-Cars-For-Kids.
We are well aware that the folks looking for access to the Xcellent Directory! have pulled out the torches and pitchforks.  This is another - please hang loose - its coming.  And just to prove we aren't pulling a Pinocchio on you, check out Xcellent Maps!  Same database with details will power the Xcellent Directory!  This is a technically tricky upload and implementation, so we are proceeding carefully, very carefully.
Finally, if it wasn't already apparent, please know that as your reunion committee has been wrapping up 2022, we have been working hard to position things for 2027.  The website and emails will be persistent for at least the next 5 years.  And we are pleased to welcome two additions to the now standing committee: Connie Peterson Martin of East who has volunteered to help with IT, and West's Gary Lepak who will be working the ongoing scrub of the contact databases.  We will bring them up to speed when the snow flies.  Thank you both!  Volunteers always appreciated at eastchair@whs72.org and westchair@whs72.org.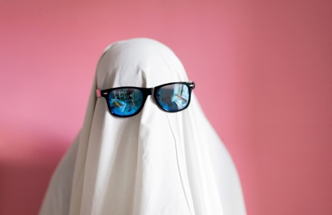 Where DEY AT?
Sad to say, but there are more than a few of our classmates who have gone missing. Probably our sloppy record keeping is to blame....or all these folks could be in the FBI's witness protection program. Anyway, please review the "Ghost" list and help us find these lost souls.  Click here to review and submit what you might know.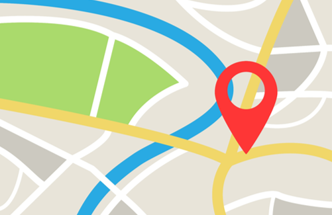 Where You AT?
Ya, we have a database of Where You At, or at least we think that's the case for most classmates.  But help us out by confirming or updating what we know by completing the reunion committee contact form so we don't spend time or money on the "Return to Sender" experience.  Click this link NOW to tell us Where You At.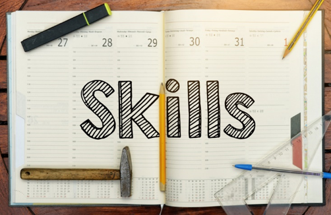 Where Skills AT?
Contact Information Submission Status (Submitted / Estimated Alive) as of 5:00 am, 08/06/2022:
East:  111 / 351
West:  89 / 389
(Numbers are updated within 24 hours of last submission)

Please submit your contact information as soon as you can using the link found on this page: CLICK HERE 
LUMBERJACKS and WARRIORS UNITE!